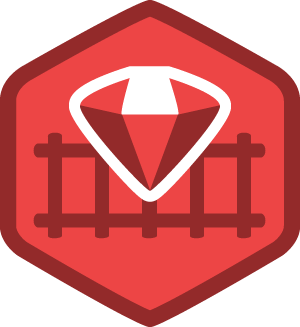 I decided to take the plunge and shell out the $10 for a $200 Udemy class. It has a lot of good ratings and I think it will be a good way to get to learn more about Ruby on Rails. There are over 40 hours of video instructions and I've been able to follow along quite easily with them so far. I've found that I've been watching a lot of TV recently and decided that I should probably cut back a bit or at least multitask and learn something with the extra time. So Rails it is.
My main goal is write a web app that will allow me to keep track of my Singles Tennis Ladder in a cleaner nicer way. I think that should be pretty doable. Another project I could work on is an attendance program for school (which we surprisingly don't currently have).
The first thing I had to do was update my version of Ruby and Rails (and Homebrew) but after some googling, I was able to do it pretty easily. I did have a slight hiccup with Homebrew. I kept getting an error that I didn't have permission to write to /usr/local/, but after uninstalling and reinstalling, that took care of the issue. I finally got it installed on my local machine and I'm ready to start learning some Rails!