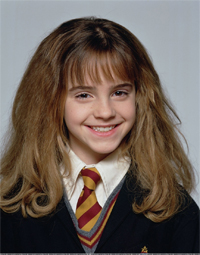 On the way home from the pool the other day, this gem of a conversation occurred.
Out of the blue, Paco asked, "How old is Hermione in the first Harry Potter book?"
"I don't know, maybe nine?  I confessed.
"How old is she now?"
Doo doo.  "Siri, how old is Emma Watson?"  Dee dee.
"Emma Watson is 25."
"How old is Harry Potter?" Bug inquired.
"I would guess the same age…"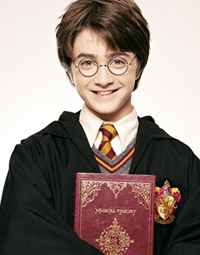 "Ask Siri."
Oh sure, like she knows everything. Doo doo. "How old is Daniel Radcliffe?" Dee dee.
"Daniel Radcliffe is 25," Siri answered with mocking superiority.
Paco's turn again. "How about Ron?"
"I don't know what Ron's name is. Yeah, yeah… Ask Siri." Doo doo. "Who is the actor that plays Ron Weasley?" Dee dee.
"OK, I found this on the web."
Oh! Not so smart now are you, Siri?  You can't even say his name. You have to make me look at my phone while driving. You call yourself a friend. Ha! Don't you even care about my safety? Alright, let's see… Rupert Grint. No wonder I don't remember his name. Rupert sounds more like Hagrid than Ron.
Doo doo. "How old is Rupert Grint?" Dee dee.
"Rupert Grint is 26."
"Why are they different ages?  In the book they are all the same. "
"It's like mom and I are sometimes the same age and then at different times in the year she's a bit older."
No response.
"You know how Mrs. Wilson  and I are the same age?"
"Yes," they both responded.
"But she's actually older because she was born first."
"Oh."
"It's like that.  Hey, next time you see Mrs. Wilson, make sure to tell her that she looks older than I do.  Feel free to tell her she looks 45."
"No! I'm telling her you told us to say that," retorts Paco.
"Why aren't you on my side? I'm your dad. I thought you were better friends with me than Mrs. Wilson."
"I'm better friends with her son."
"I'm better friends with you, daddy. My friends go: you, Mrs. Wilson, her son." Bug has a way of trying to smooth things out when her brother is at odds with one of the parental units.  Even though we were joking, she knows how to choose sides wisely.
"My friends go: Mrs. Wilson's son, Billy, Jimmy… " Bug's eyes grew wider with each proclamation, incredulous at her brother's lack of loyalty.
"Wait, wait, wait… You're picking those guys over me?" I jested. "I guess I know who my favorite kid is now. Bug, what do you want me to get you?  You can have anything."
"Anything?"
"Yup."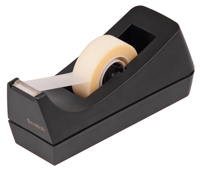 "I want 100 rolls of tape and a black tape thingy that has sand in the bottom. And a doll. And a puppy. And a pretend cell phone.
"You should get a real cell phone," Paco pressed.
"Nope.  I just want a pretend one."
Oh for the days when 100 rolls of tape and a black tape thingy was all I wanted.